Discussion Starter
•
#1
•
After waiting almost two months for EPI to make the Teryx clutch kit, I finally recieved mine last week. This weekend I had the chance to install it. The kit basically consisted of a driven pulley spring, clutch spring and weights. With my new rivit tool taking the Teryx apart was a breeze. Total disassembly time was approximately two hours.
Here is a picture of the larger driven pulley spring.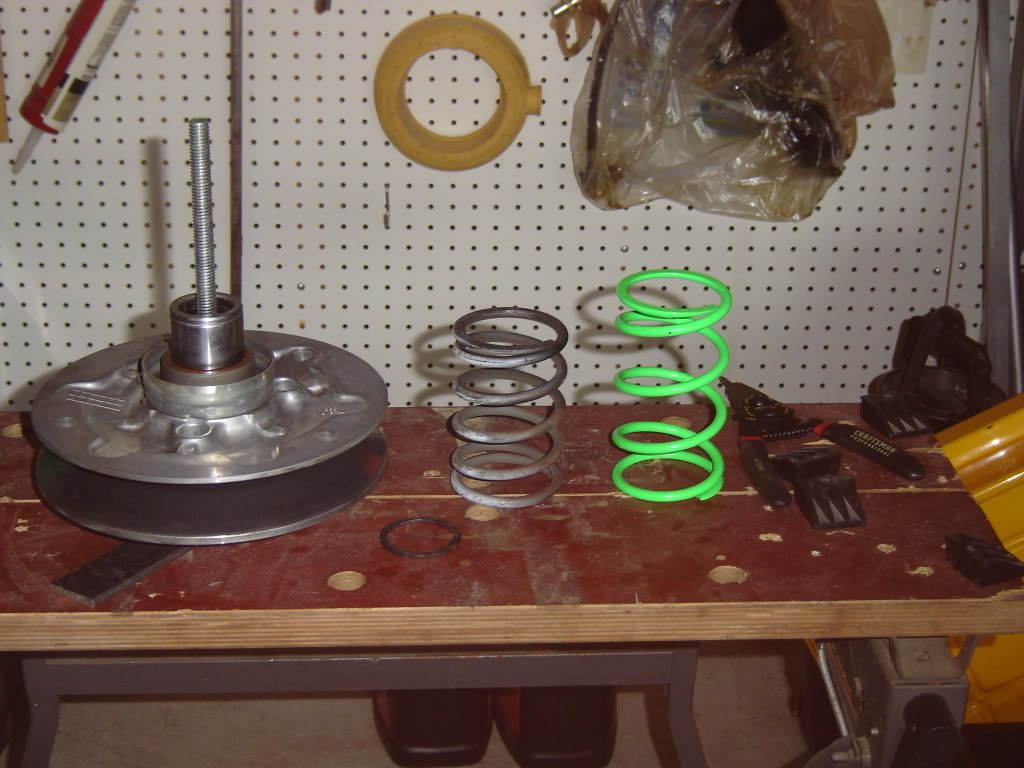 Here it is insatlled.
Here is the picture of the clutch spring.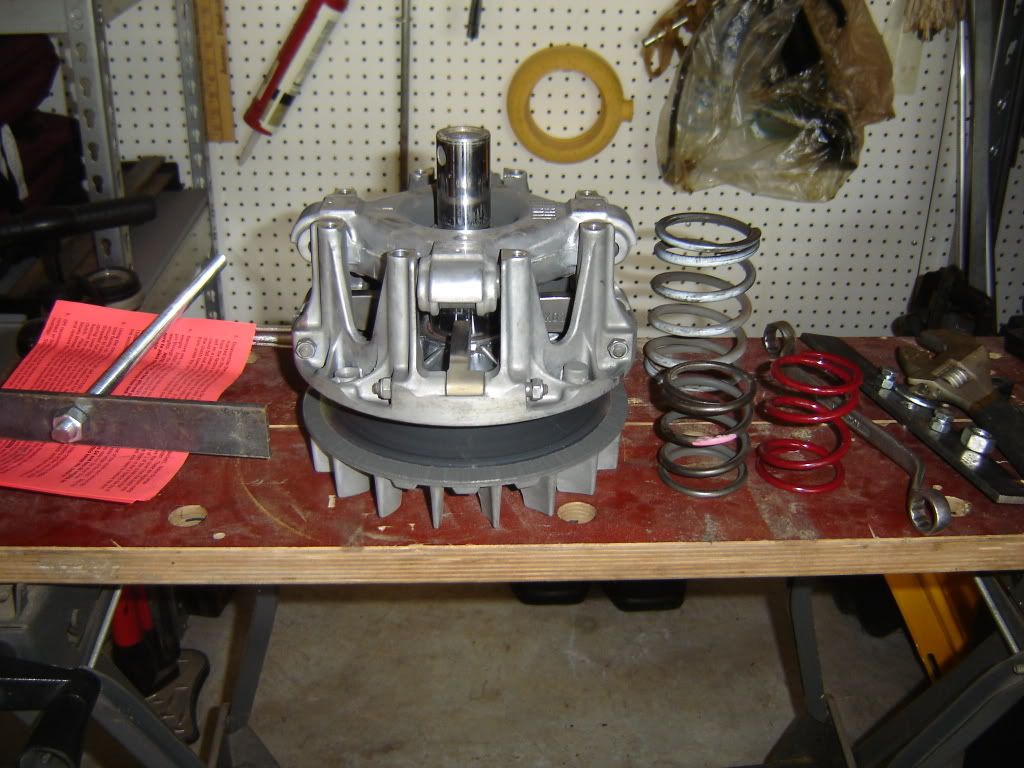 Here is a picture of the weights I installed per the instructions. The stock weight is on the right, EPI weight is on the left.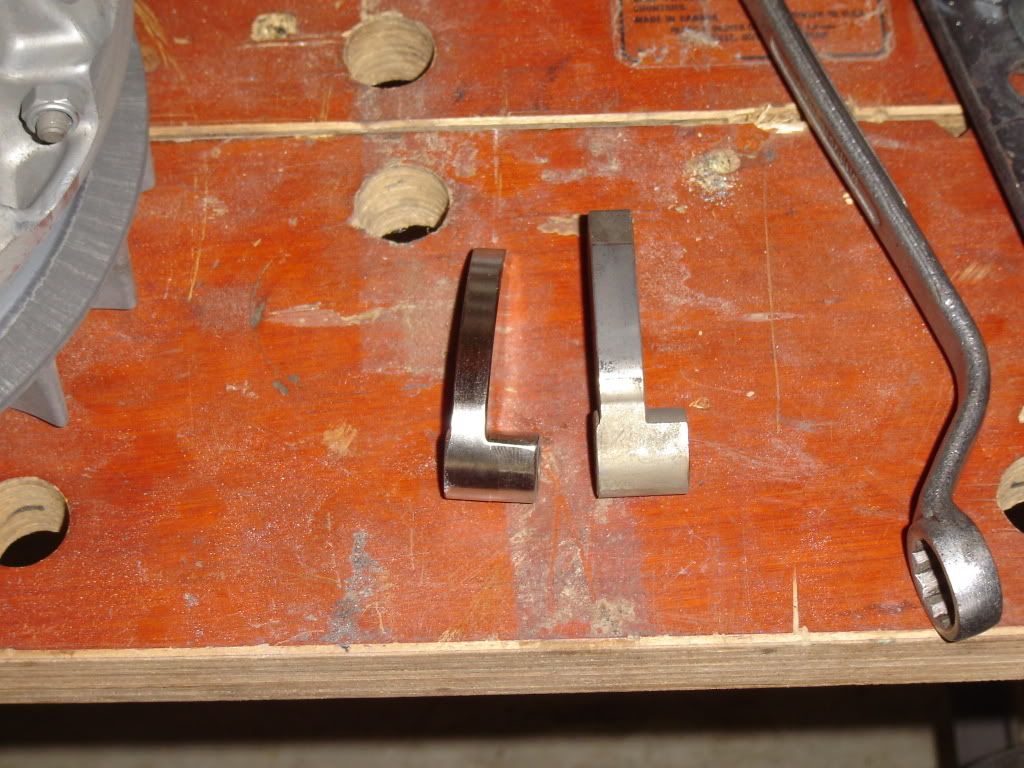 Here is a picture of the engine without the driven pulley or clutch assembly.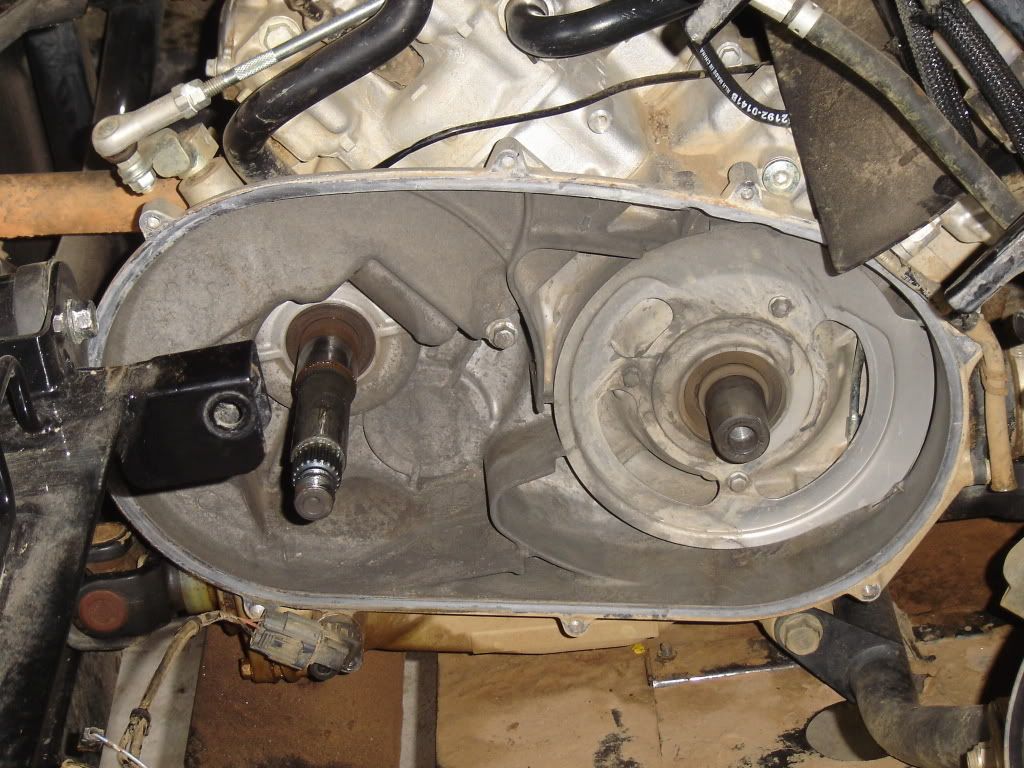 Since I was putting everything back together, I put a new belt on also. After installation and putting everything back together, a test drive was in order. All I have to say is WOW! This thing will spin the stock tires from a dead stop and will pin you back in your seat! I can not imagine how this thing will be with a CDI, Muzzy Exhaust and jet kit.