We pride ourselves on offering high quality products at a great value and the new Rage line of ATV/UTV tires
is no exception. Introducing the
Rage Thunder
and
Rage Storm
, exclusively available at Discount Tire.
Click here for:
Rage Thunder and Rage Storm ATV/UTV Tire Sizes, Specs and Pricing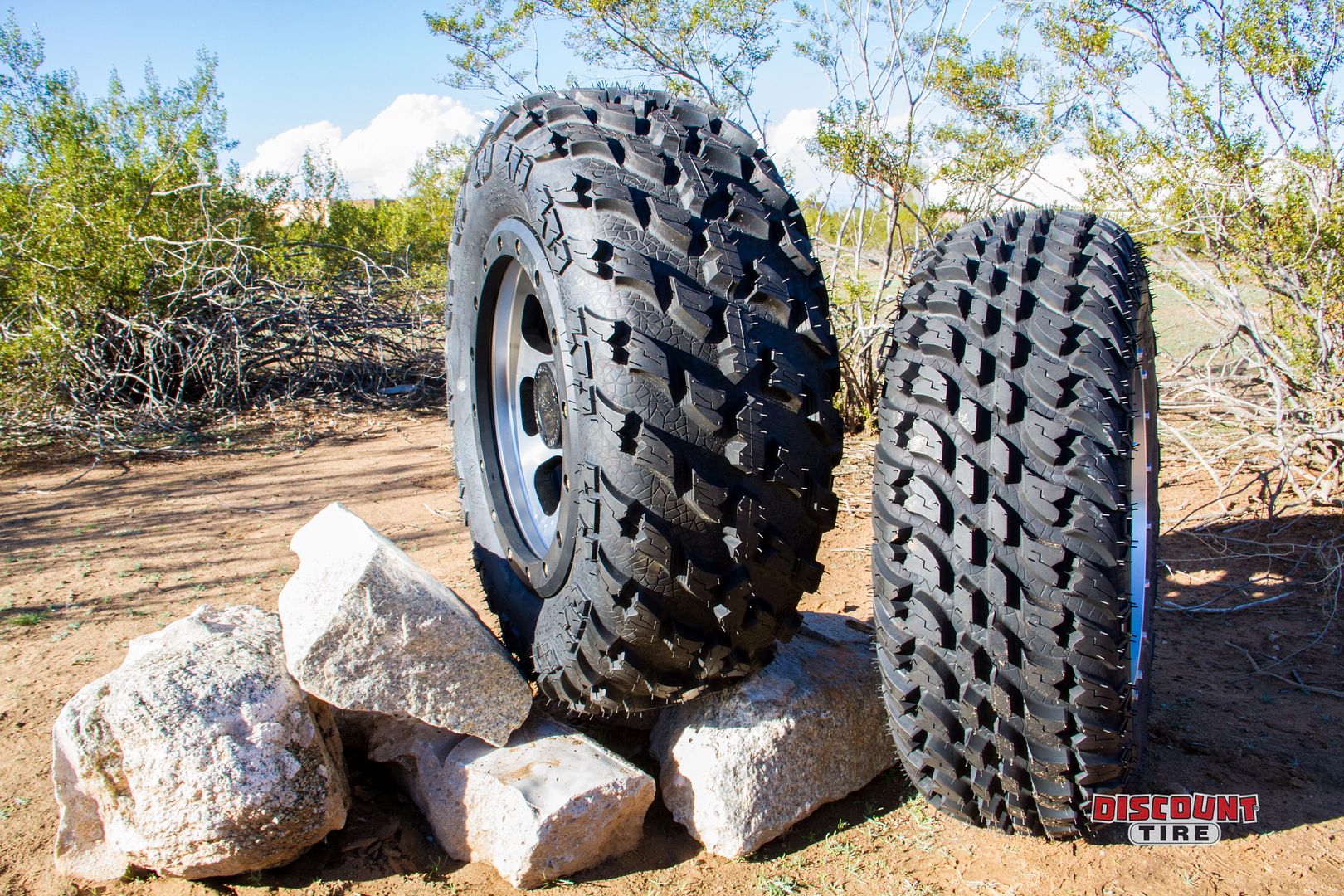 RAGE THUNDER
The durable 8-ply rated Rage Thunder is a cross between a mud and all-terrain tire and delivers exceptional
performance even in the toughest of terrain. The Rage Thunder is available in 14-inch and 15-inch wheel sizes with tire diameters
ranging from 26-inch to 30-inch.

Thunder Design Features
Stepped tread blocks improve stability and help reduce stone retention.
Wide Void Ratio for efficient clean out
Radial design for optimal ride comfort
8 Ply rated construction for puncture resistance
Wrap around sidewall tread lugs for improved side bite
Reptilian carcass design to help eject sticky mud and debris
_________________________________________________
RAGE STORM
The durable 6 and 8 ply rated Rage Storm is an All-Terrain tire that delivers high-caliber control in hardpack, light mud and snow conditions.
Available in popular 12 inch (6 ply) and 14 inch (8 ply) wheel sizes, with tire diameters ranging from 26 inch to 28 inch.

Storm Design Features
Stepped tread blocks improve stability and help reduce stone retention.
Radial design for optimal ride comfort
8 Ply rated construction for puncture resistance
Wrap around sidewall tread lugs for improved side bite
Two Center Ribs improve handling in all conditions
Reptilian carcass design to help eject sticky mud and debris